In order for CMap and Xero to integrate, CMap's access to Xero needs to be authorised. Once authorised, you will be to use the integration to push Sales Invoices, Expenses, Purchase Invoices from CMap into Xero, and even pull back the paid status of invoices into CMap so that Project Managers can track outstanding and overdue invoices.
You can authorise the connection by selecting any of the Xero tools that can be found within our Finance tab.
1. From your Dashboard, go to the Finance tab. On the left-hand side navigation bar, you'll see the section, XERO, where you can access all of the Xero integration tools. Select any of the tools listed here.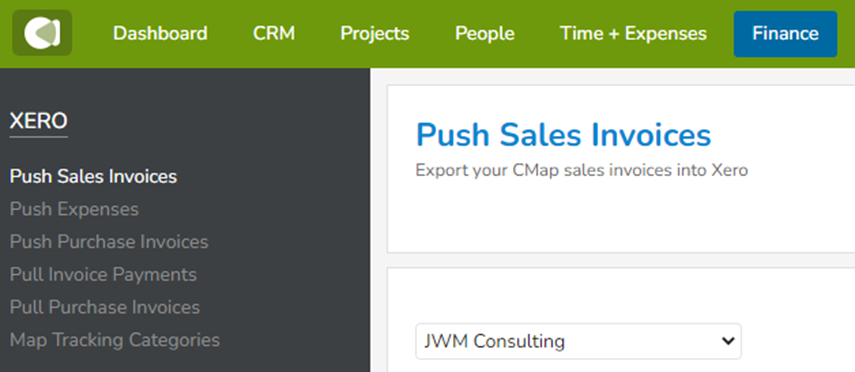 2. Once one of these tools have been selected, you will be presented with a pop-up box to authorise the connection to Xero.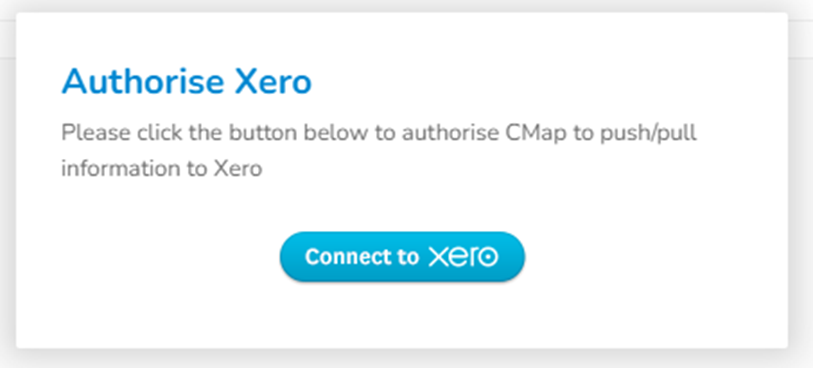 3. Once the Connect to Xero button is selected, you will be navigated away from CMap to the Xero Authorisation page if you are already logged into Xero within this Web Browser session.
If you are not logged in, you will navigate to the Xero login page, then onto the Authorisation page as shown below.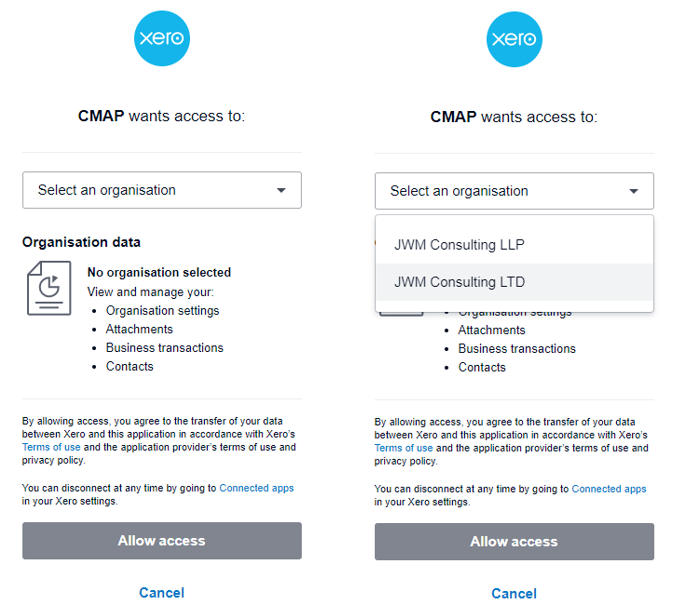 4. Here you can select the Xero organization you wish to connect CMap to.
If you only have a single Xero organization then this will be pre-selected.
5. Once the Xero organisation is selected. Press Allow Access and you will be navigated back to CMap and the Xero tool you previously had selected.
You will notice the organisation you have connected to will appear top right-hand corner of each of the Xero tools. Having the correct organisation selected is vital as any data pushed from CMap will be entered into this organisation's ledger.