Nominal Codes (General Ledger or Account Codes in Xero) are the Codes that are used in the Chart of Accounts to record income and expenditure. Xero sets up a standard set of codes and they are pulled directly into your version of CMap. It is important to ensure that these are set up correctly because it avoids the need to manually re-enter this information each time you push information into Xero.
In this article, we'll look at:
Category Nominal Codes tool
Map Default Nominal tool
Why a Nominal Code isn't available for selection when pushing Expenses into Xero
Category Nominal Codes
The Category Nominal Codes tool is where as an Admin User, you can view and edit a list of your Chargeable and Non-Chargeable Nominal Codes associated against your Expense Categories. These are used in the Finance Integrations.
1. From your Dashboard, go to the Admin tab, by selecting the

icon, which you will find in the right-hand corner of your Dashboard when you log in to CMap.
2. On the left-hand side navigation bar, you'll see the section, "EXPENSES". Select Category Nominal Codes and your Expense Category Nominal Codes will appear. You'll see the Expense Category, Chargeable Nominal Code and Non Chargeable Nominal Code.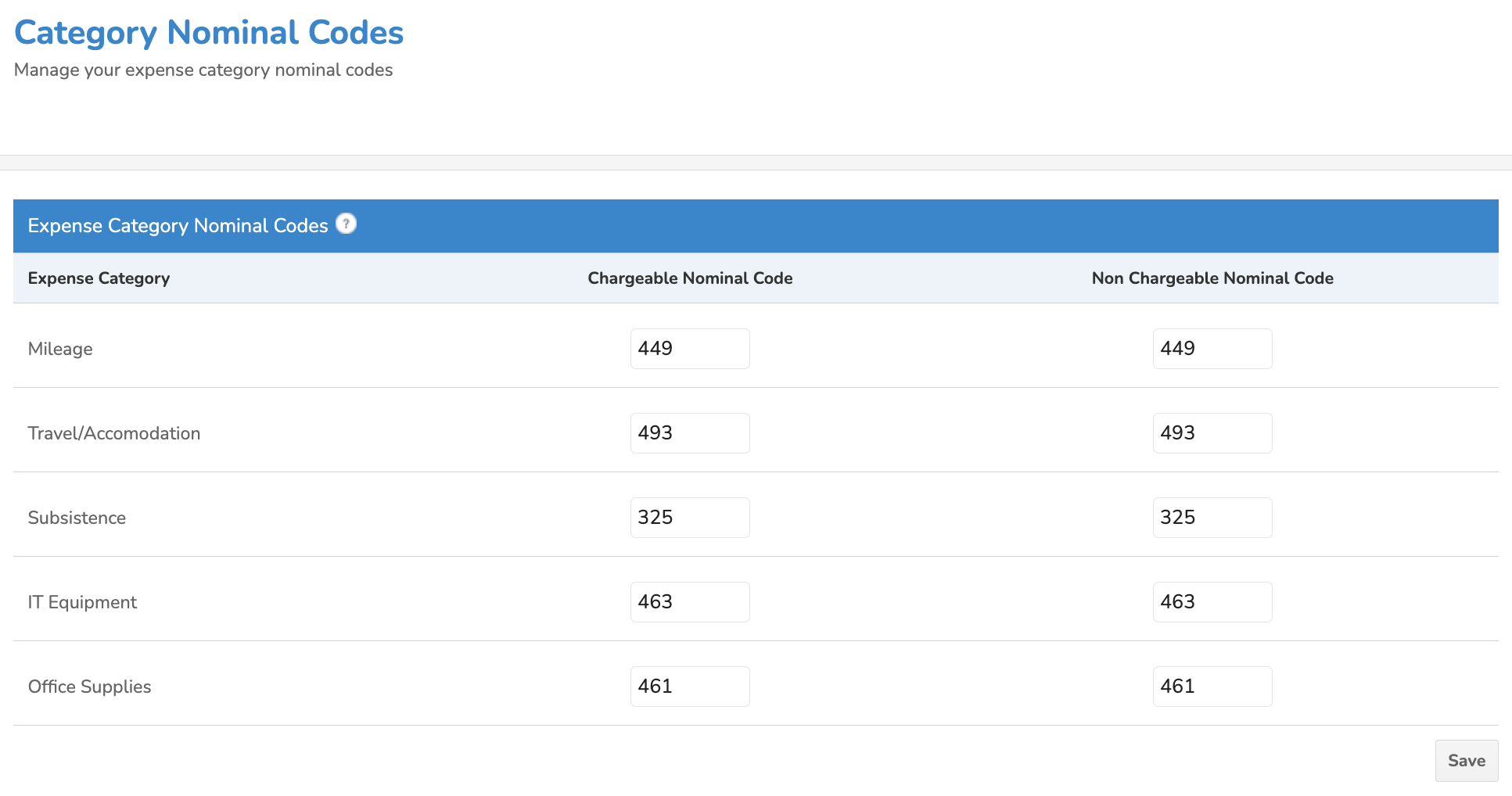 To learn how to add, edit or achieve an Expense Category, click here.
3. To make any changes, simply click into the relevant Expense Category Section and update/add the Nominal Code(s). When you are happy with the changes, click Save.
Map Default Nominal tool
Within the Push Sales Invoices tool, you can default the Nominal Code set on each Invoice line. To configure this option, please select Actions and then click Map Default Nominals.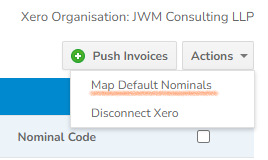 The below menu will surface allowing you to specify a default code for your Fee or Additional Invoice lines.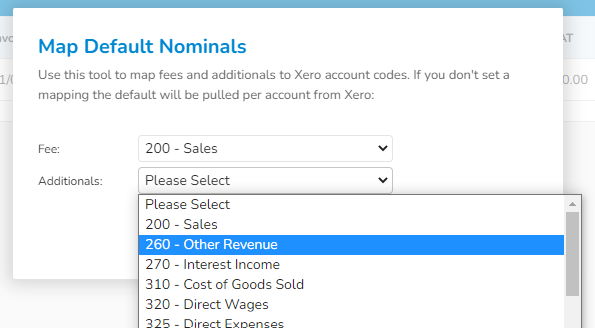 The Fee or Additional category is dependent on your Invoicing features in CMap.
If you do default your Fee or Additional Invoice lines, you can still choose a different code when you come to push the transaction if required.
This list of Nominal Codes, just like the lists in the main Push Sales Invoices screen, is pulled directly from your Xero organisation.
Why can't I see a Nominal Code to select when pushing Expenses into Xero?
Xero has a setting on Nominal Codes/Account Codes which drives if the code shows on Expenses or not.
1. Login to Xero. Go to Accounting and select Chart of accounts.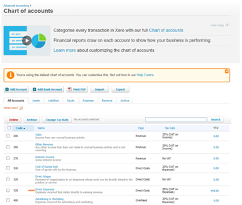 2. Select the Nominal/Account name in question and ensure the "Show in Expense Claims" setting is enabled. This Nominal should now show in the Push Expenses dropdown list.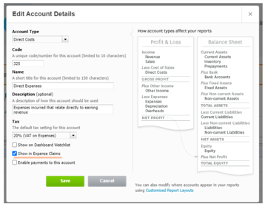 3. Click Save and this will update any changes you have made here.