The HR Module is a great way to log, store and track key HR information against your organisation, as well as individual users. The fields that come as standard can be built upon with custom fields and pages, making this an ideal area to store changes in user details, documents and confidential information within CMap.
Through the use of security permissions and private fields, this module can be configured so that Line Managers can only see those under their view, as well as restrict access to admin-only areas that may be sensitive.
You can use this functionality to:
Build a Skills Matrix of your people using CMap's custom field functionality
View detailed profiles of people including their skills & projects and clients they have worked with
Upload documents against specific users or policy documents to the HR Tab for all to access
Complete Onboarding checklists using CMap's Automated Activities functionality
The first view you will see when you click on the HR tab is the main interface or the User Grid View. This page gives you an overview of all users in CMap.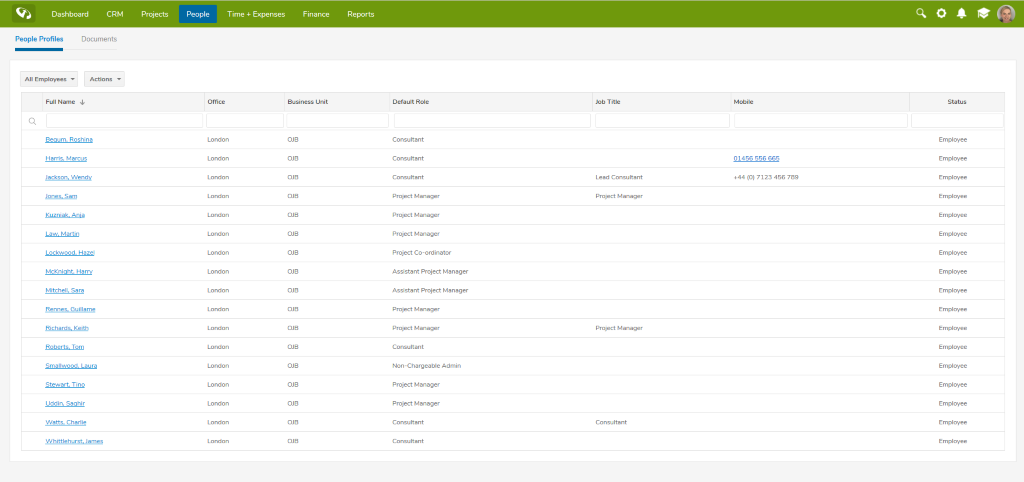 You have the ability to customise the columns in this view, enabling you to see the information most relevant to you by clicking on Actions in the top left-hand corner and selecting which fields you would like to see. For example, you could add in a column to show the users email addresses, their start date or the name of their Line Manager.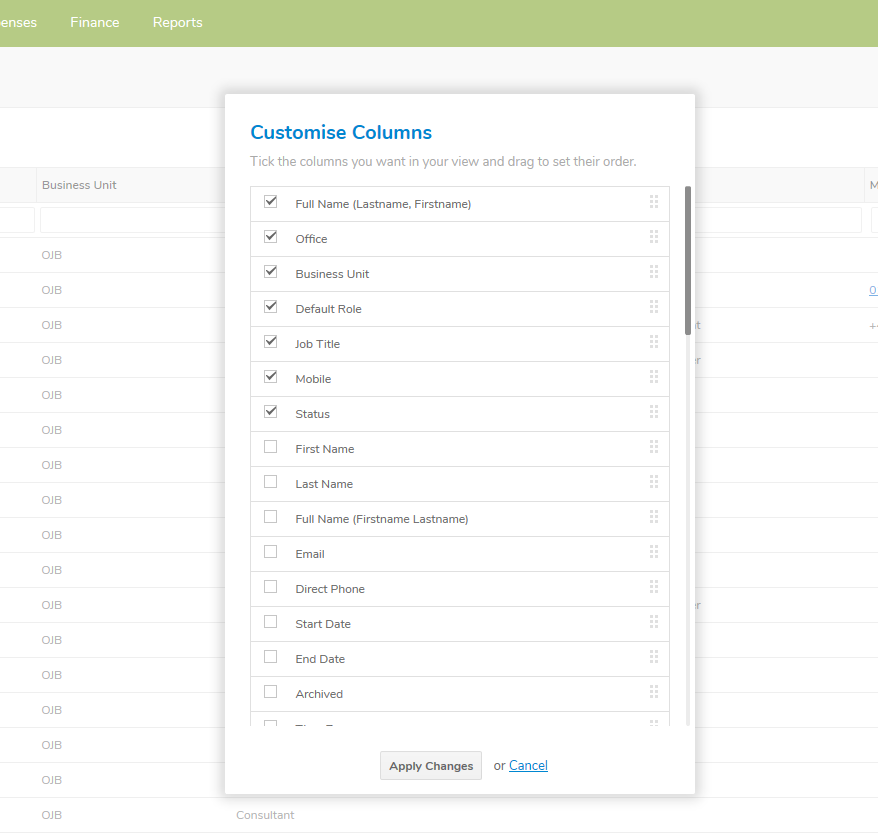 As with all of the grid views in CMap, you can also create and save a customised view like the one below which includes Skills and Languages. These Skills and Languages are User Custom Fields which we will cover in more detail later.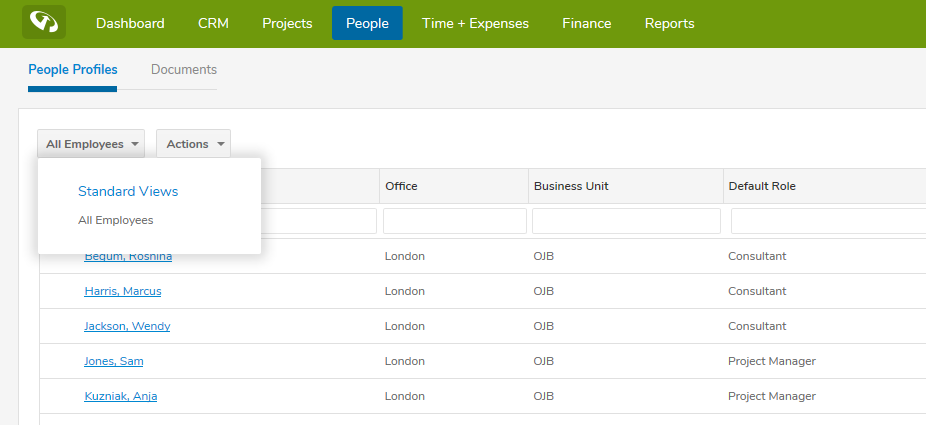 If fields have been marked as private, these won't be available for selection as columns within the User Grid view unless you have the HR-related View Private Fields permission. We have also excluded some of the more sensitive core CMap fields from the list of columns too; these include Actual Cost Rate, Sales Target, Late Timesheet, Timesheet Week, Security Group and Productivity Target.