Did you know that you can send your contacts details from CMap straight to Outlook, so you don't have to manually duplicate their record?
Here's an easy guide that shows you how to do it.
Navigate to the Contact Details page of the contact you want to save to Outlook and click the Actions dropdown in the top right-hand corner.

Select Save Contact To Outlook from the dropdown list.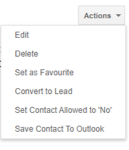 CMap will create a VCF file download of the contact card (which should appear at the bottom of your screen or be found in Downloads).

Open the file, then click Save & Close.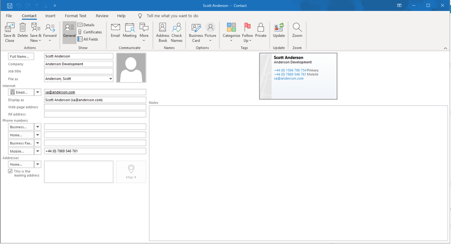 The contact will appear in your Outlook contacts.