Project Teams is a panel on the Project details page which allows you to add a number of different contacts to your project, formulating your 'Project Team'. 
If you head to the Project details page and look underneath the Story so Far you will see the Project Teams Panel. 
| | |
| --- | --- |
| Note | If you don't see the Project Teams panel here, you might need to check your security permissions or contact your CMAP administrator.  |
 When you first come into a project, the project teams panel will probably be empty like this: 

To add a contact or a CMAP user to your Project Team, click the Add button. 
This window will appear and you can search by name using the Team Member field to find your Project Team members.
This search includes anyone in your contacts database and also all of your Live CMAP Users.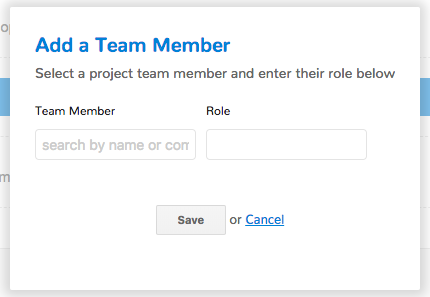 As you start typing, the matching results will begin to appear...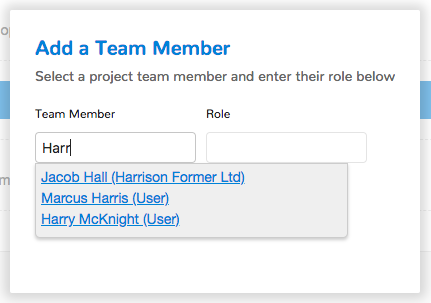 Click the one you want to select and then type in their role into the Role field. For this example, I have typed 'Sub-Consultant'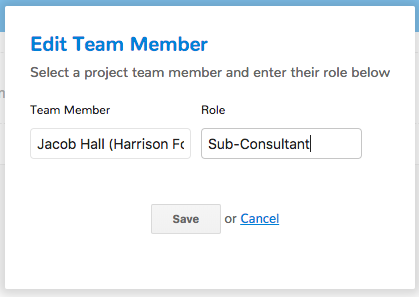 When you click save, the panel will be updated with your new team member...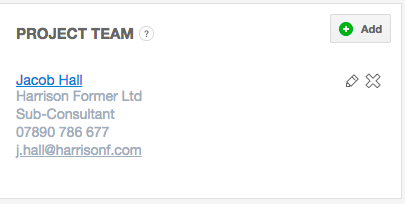 You can keep adding Team members now, or you can add and edit this list (using the pencil and delete icons on the right) at any time during your project.