Here at CMap HQ, we are super excited to be able to show you our CMap for Outlook Addin, and we believe that CMap for Outlook is going to revolutionise the way you work with CMap & Outlook during your day to day activities.
So, if we were to think of one common thing across our entire CMap Client base, we would be able to say that the majority of them use Microsoft Outlook for email and calendar management. And, of all of these clients we can also safely say that each user within these companies will probably have Outlook open on their computer for the majority of the working day.
Taking this further, we know, from using CMap and Outlook ourselves that we are constantly copying information between Outlook and CMap when it comes to things like CRM, Activities & Leads, which can be a little time consuming.
All of this then lead us to thinking, could we link the two together? Could we have CMap information available to view within Outlook, and would it be possible to perform key CMap functions right within the Outlook window?
This all sounds almost too good to be true, but we've only gone and done it!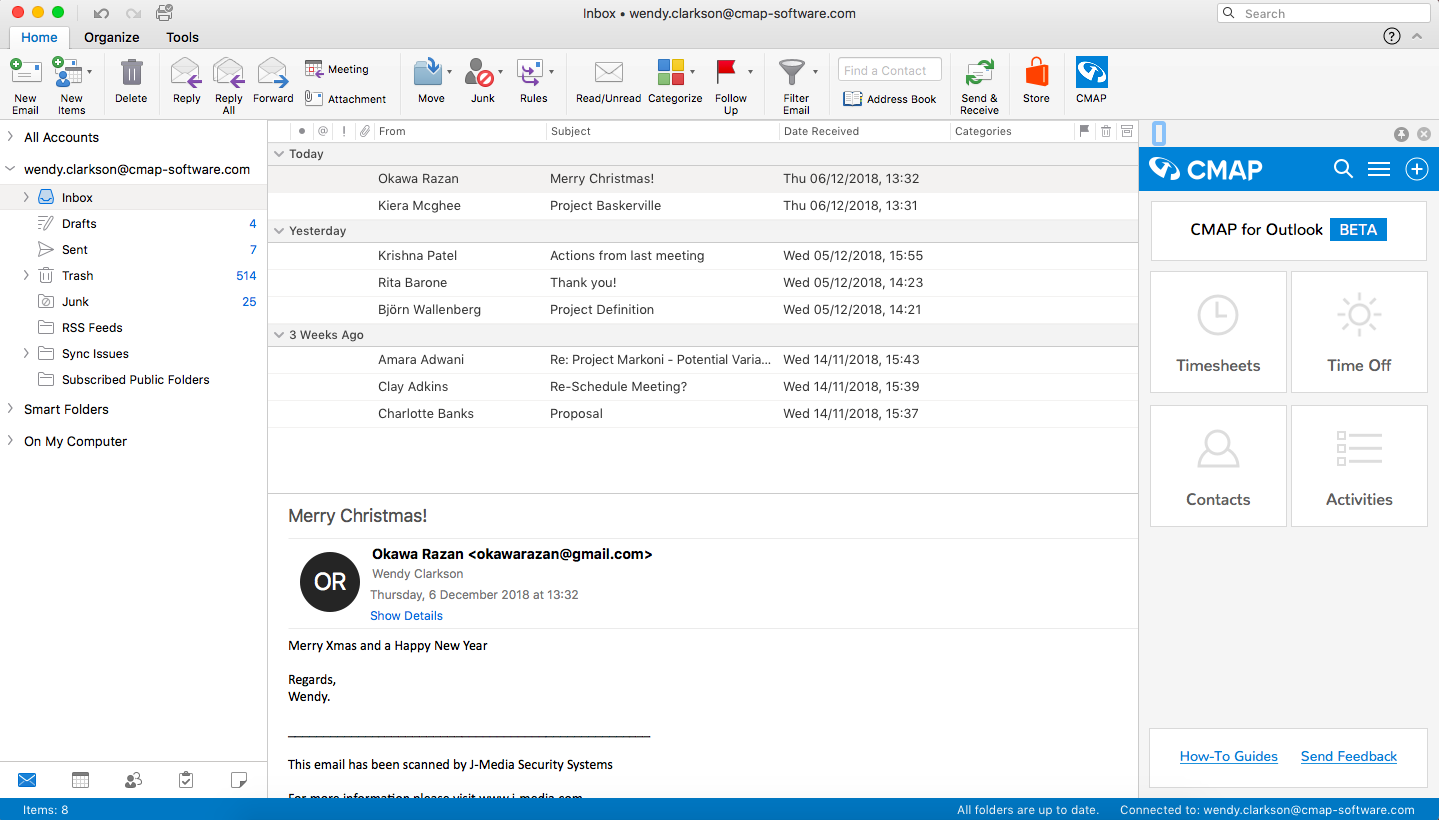 And so, here we have 'CMap for Outlook'! As you can see, we've created a neat little panel which you can easily pin to the right of your Outlook window.
In the following articles, I'm going to show you some of the amazing things you can do in CMap without ever having to leave Outlook!
Click Here to take a look