In the Activities module, you'll see an overview of all open activities you have in CMAP.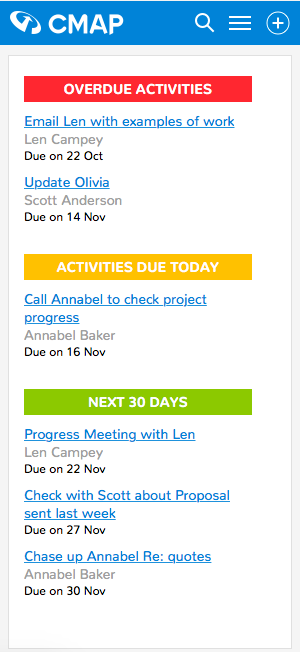 These are split between Overdue (activities due before today's date), those which are due today and any open activities you have due in the next 30 days. 
This provides a really useful insight and checklist into tasks you need to complete from right within Outlook. 
You can of course, click into each activity to view more details and you can edit the details in here too. Once you have completed an activity, simply click into it and select 'Mark as Completed'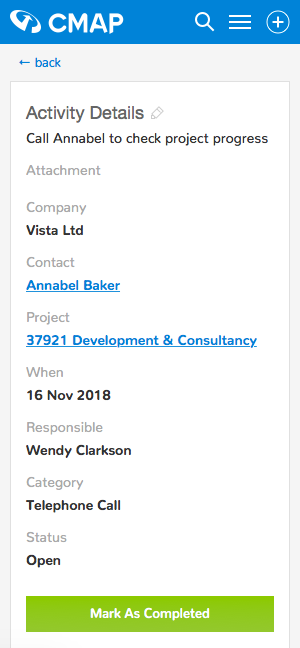 To add a new Activity, just click on the Quick Add icon in the blue menu bar...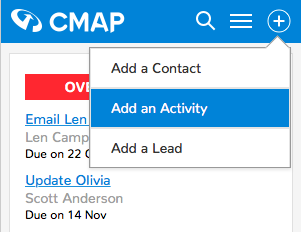 ...complete the new activity form and click on save.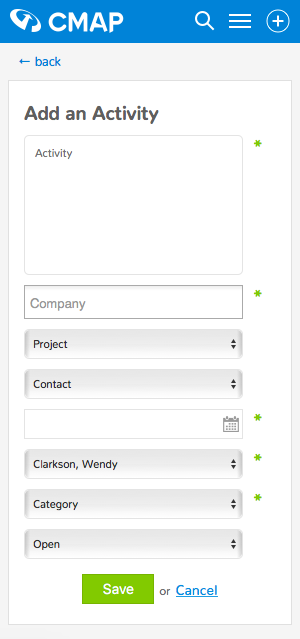 And that's it! We really hope you like the new CMAP for Outlook Addin as much as we do!
Don't forget, if you want to send us some feedback, just click the link at the bottom of the CMAP for Outlook homepage - we look forward to hearing from you!