If you have a number of Custom Fields that all relate to the same area, you can now create Field Groups to house them all together. For example, let's create a Field Group called 'Skills' for the following Custom Fields; Languages, Photoshop Ability and Microsoft Applications.
Step 1 – Create your group
Type the name of your group in the 'Group Name' field and click 'Add Group'

Step 2 – Adding Custom Fields to your group
To add your Custom Fields into the group you simply click on the 'Move' icon and drag and drop them into the relevant groups box.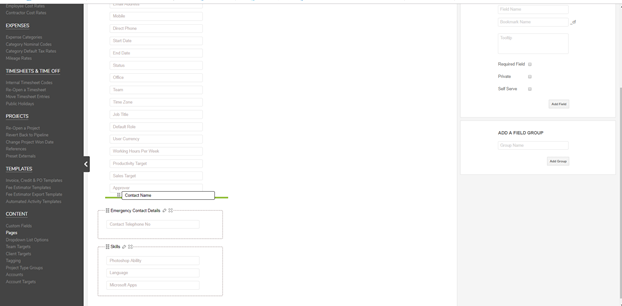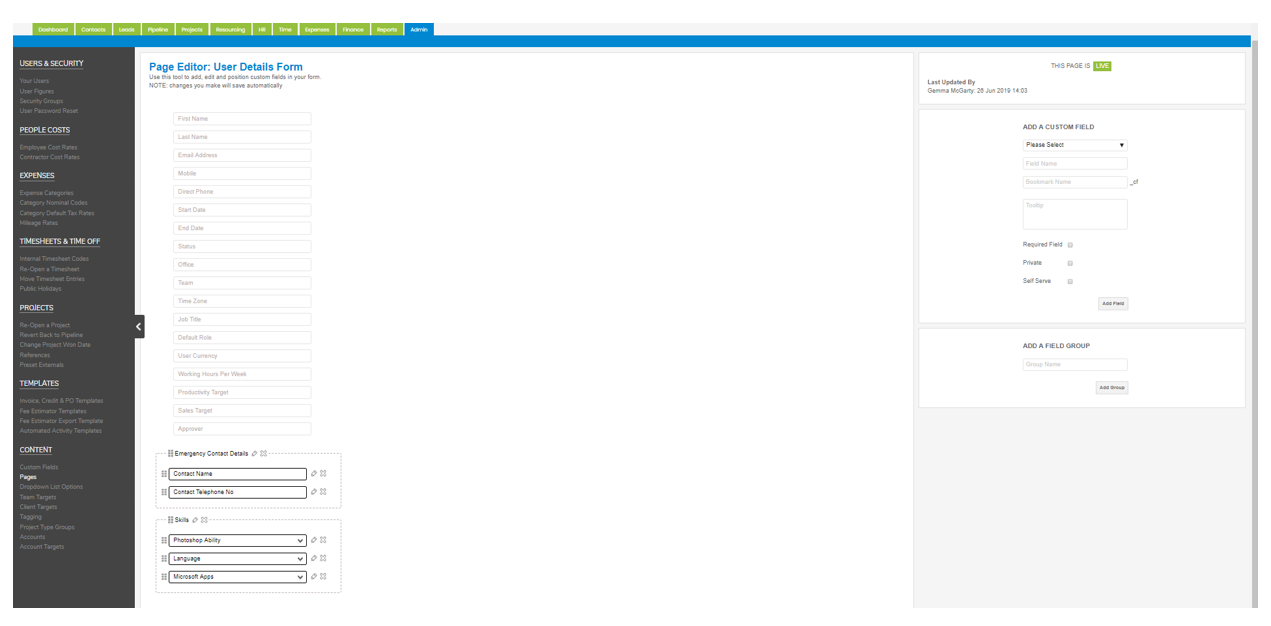 You will then be able to view your Custom Fields grouped together, this is how they show against the User Profile in CMAP.

Clicking the Edit pencil icon will allow you to edit the Field Group
Click 'X' to archive a Field Group that is no longer required. This removes the group from the relevant area.
NOTE: You cannot delete a Field Group if it contains Custom Fields, these will need to be moved or deleted first.