The Groups function in CMAP allows you to organise contacts into lists (or groups of contacts).
This is particularly useful when creating groups for sales & marketing purposes. For example, when sending email campaigns.
A classic example may be the "Christmas Card List", but you can create groups for all sorts of things e.g. people who attended company events, people met at particular networking events, key contacts in new sectors, etc.
To create a Group, follow these steps
Come into the Contacts tab, the click into the Groups page in the sub-navigation.

Click on New and the Add a New Group pop up will then appear, you will then be required to enter the name of your group and a description for it.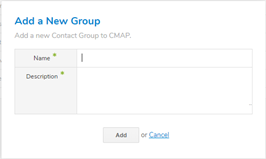 Once you have completed this, click Add and your group will now be created. Of course, initially there will be no group members, so the next step is to add people to it.
To add a contact to a group:
Navigate to the Contact Details page and you will see the Group Membership box on the right-hand side.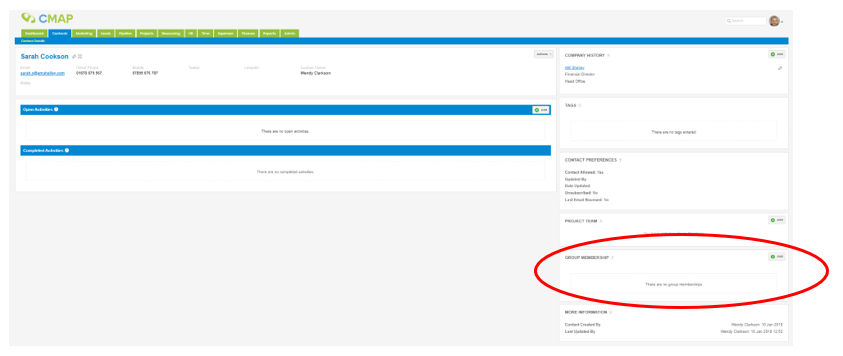 Click on the Add button in the Group Membership box.

Then select the relevant group you want to add the contact to from the dropdown list.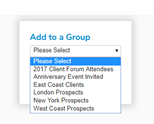 When selected, click Save.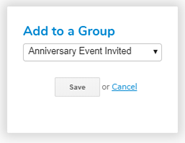 The group will now appear in the Group Membership box.

If you click into the group, you will see all of the group members are listed.

Also, if you click into the Groups page in the sub navigation bar, you will see that the Member Count updates to provide a live count of the number of contacts that are a member of the group.