Adding a Contact
From within the CRM tab. go to Contacts. Once here click on New in the top left-hand corner.

You will then be given the option of adding a New Contact or New Company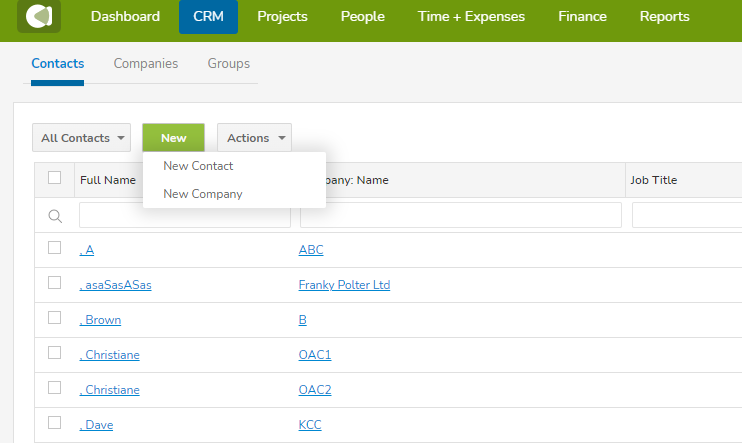 Select New Contact and the Add a New Contact form will appear for you to complete.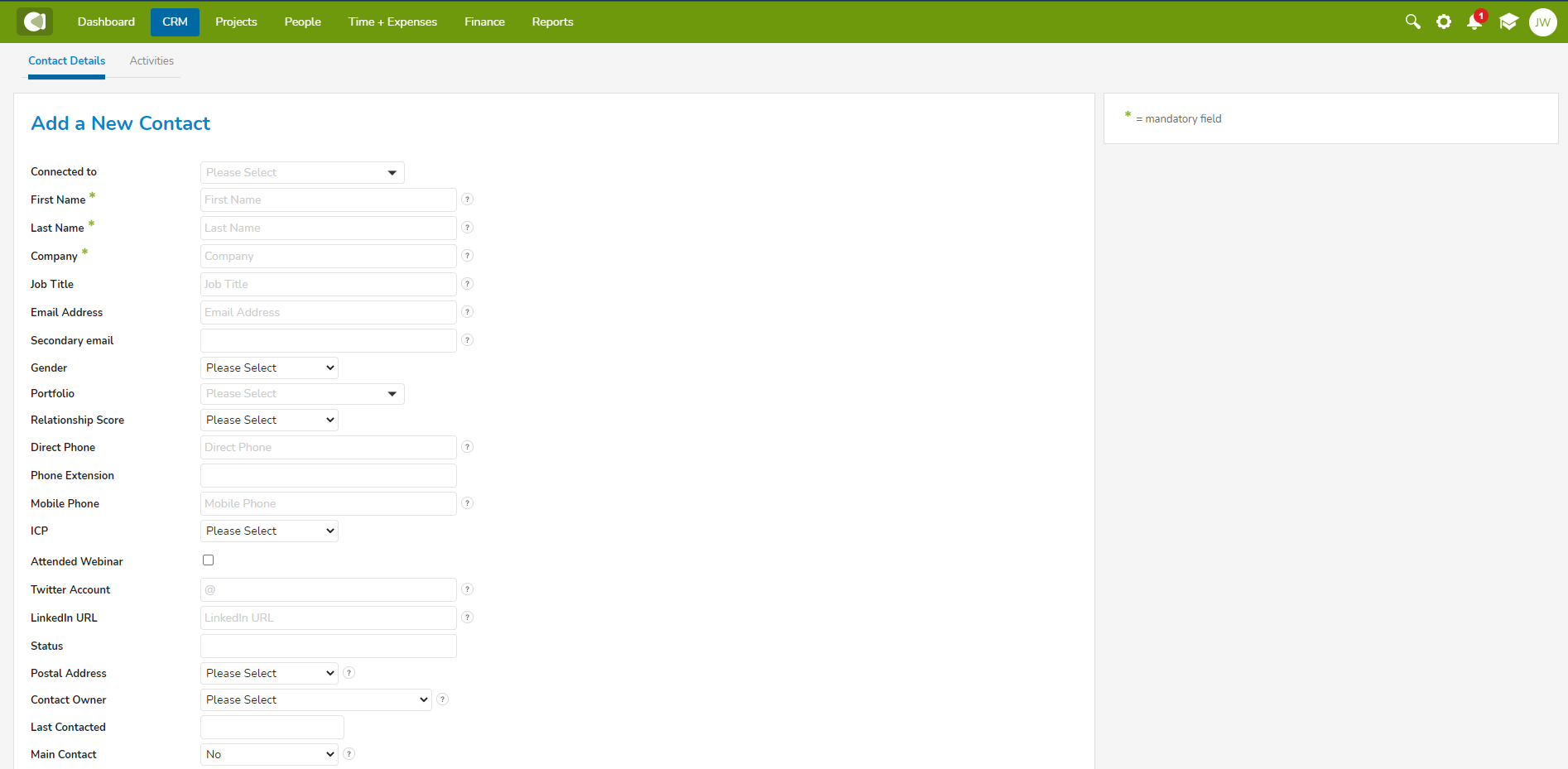 NOTE: Mandatory fields are marked by a green asterisk
Contacts need to be linked to a company within CMAP. When you come to complete the Company field, CMAP performs a text-match search to locate the company in the database.
If the company does not exist in CMAP you will be prompted to add the company record to the system, or you will need to speak to your CMAP administrator to add it on your behalf if you don't have permission to do so.
You can also add a contact from the company page…
From within the Company Details page, you will see the Company Contacts box on the right-hand side.
If you click on the 'Add' button you will be taken to the Add a New Contact page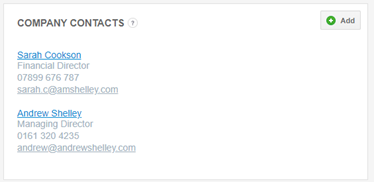 And you can then complete the details as per the earlier instructions.