Adding a Lead into CMAP
To add a lead, click into CRM > Leads.

Click the New button and you will be taken to the Add Your New Lead page.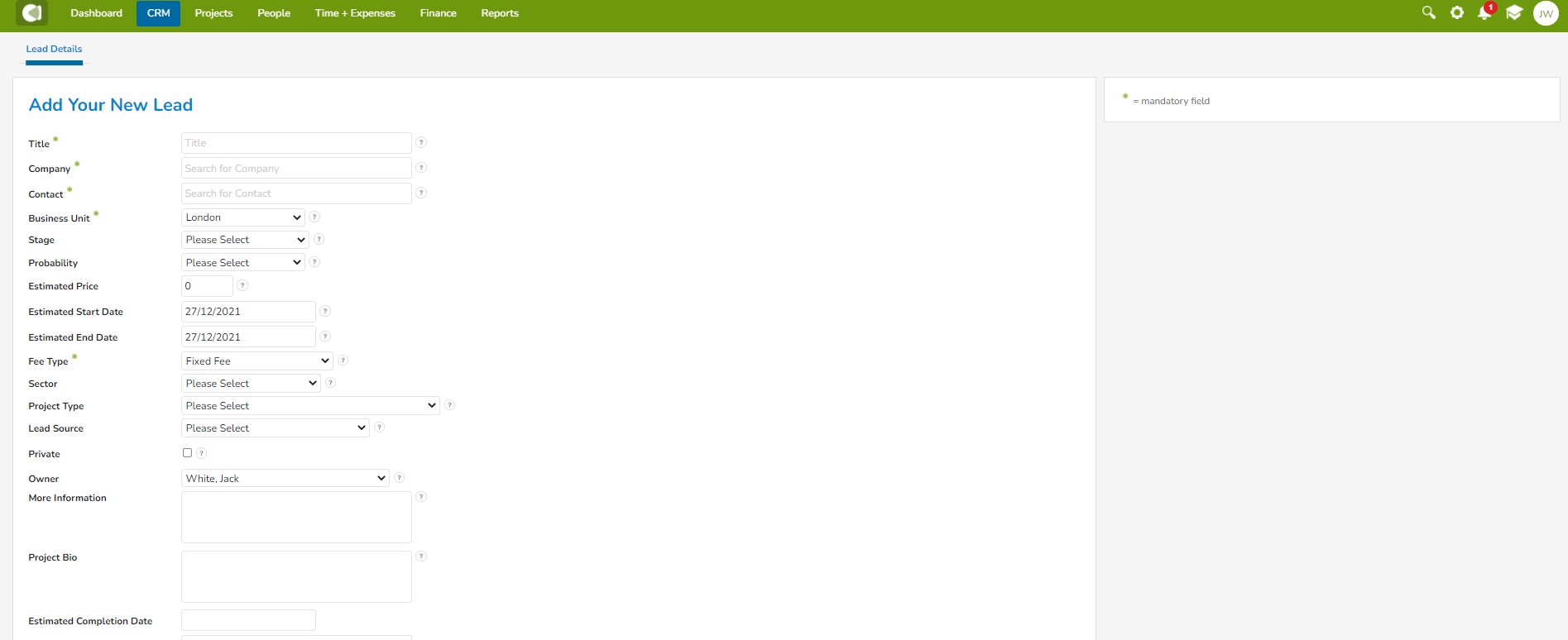 Complete the Add Your New Lead form. Speak to your CMAP administrator if you are unclear on how to complete the fields (NOTE: every instance of CMAP is unique, so this guide cannot explain this for you)
NOTE: If there are additional fields you would like to capture to enhance your reporting capabilities, you can add them as a Custom Field using Pages, under the Content sub-category in the Admin tab.
Once you've completed the form, click Save and your new lead will be added.
Editing a Lead
To edit your potential project, navigate to the project's Lead Details page.
Click on Actions, then click Edit.
You will be taken to the edit page, which is identical in layout to the Add Your New Lead page.
Make the necessary changes and click Save