New Navigation
We've given CMAP a fresh new look! Don't worry, all of your favourite CMAP functionality is still there, plus a little bit more! We have combined a number of the tabs to improve and streamline your User Experience.
Let's take a quick look at the new tabs, you'll notice that some now even have their own drop-down menus and sub-menus!
Dashboard Tab
The Dashboard is still the first screen you arrive at when you log into CMAP. All of the original functionality works in the same way, providing real-time information that is relevant and personalised to each CMAP user.

CRM Tab
The CRM tab groups key areas of functionality to enable you to manage your customer and potential customer relationships such as Contacts, Companies, Leads and Marketing.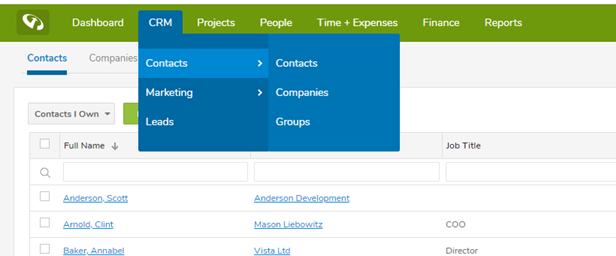 Projects Tab
The Projects tab gives you an overview of your projects and enables you to navigate through to specific projects.
You will find all of the tools you need to manage and track your projects to a successful (hopefully!) conclusion.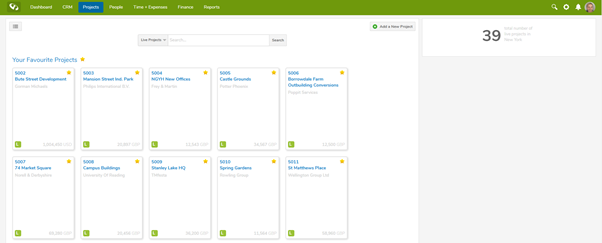 People Tab
Here, you will find everything you need to manage people, whether that be reviewing the resource schedule or updating their HR record.

Time + Expenses Tab
The Time + Expenses tab is where you can now find your Timesheets, request leave, or submit your expenses.

Finance Tab
All your Finance functions are still exactly where they have always been!

Reports Tab
The Reports tab also provides the same window into the health and performance of your company as before.

Admin Tab
The CMAP Admin tools can now be found by clicking the Cog in the top right-hand corner.

Alongside the Admin Cog you will also find…..

The Search Tool

Simply click on the search tool and begin to type the name of a Contact, Company or whatever it is you are looking for and the results will be revealed.
The CMAP Academy

Click on this symbol to access the CMAP Academy courses to increase your CMAP mastery!
My Profile
To access your User Profile, click on your initials or your profile picture to view and update your information.
New In-App Announcements
The new In-App Announcements panel has been designed to help us better communicate any important messages, new releases and hints & tips that we think you may find useful to help make sure you are using CMAP to its full potential.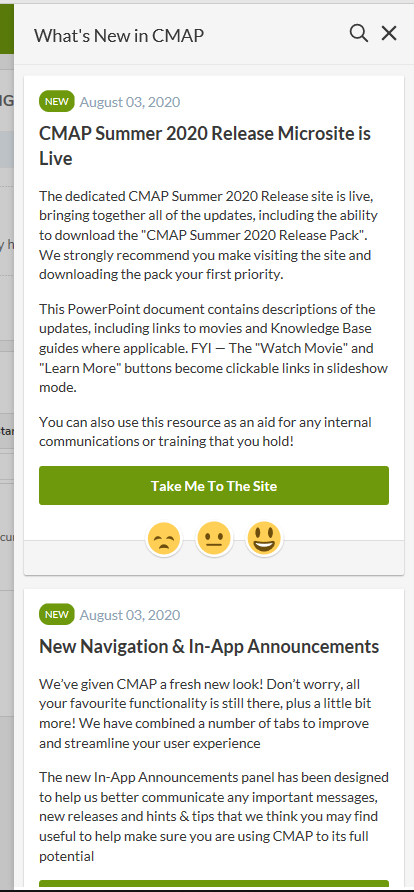 A red marker will alert you to any new messages.

When you click on the 'Bell' symbol the What's New in CMAP panel will expand showing all of the recent articles for you to scroll through. You can even rate how useful you found the information by clicking on one of the emojis at the bottom of each post.
In-App Announcement Permissions
If you would prefer to control the messaging to your users internally you have the option to disable the In-App Announcements per Security Group. You will find a new Permission within the Security Groups admin tool for this.