Edition: All Editions
Plan: All Plans with Portfolios addon
Portfolios is a simple way to report on a collection of projects based on a theme e.g. all projects for your largest client, all projects within one or more sectors.
Portfolios can be found within the "Projects" menu on the main navigation bar.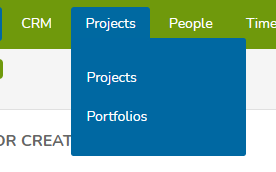 When you navigate to the "Portfolios" area you will be presented with options where you can specify what type of portfolio view you would like to see.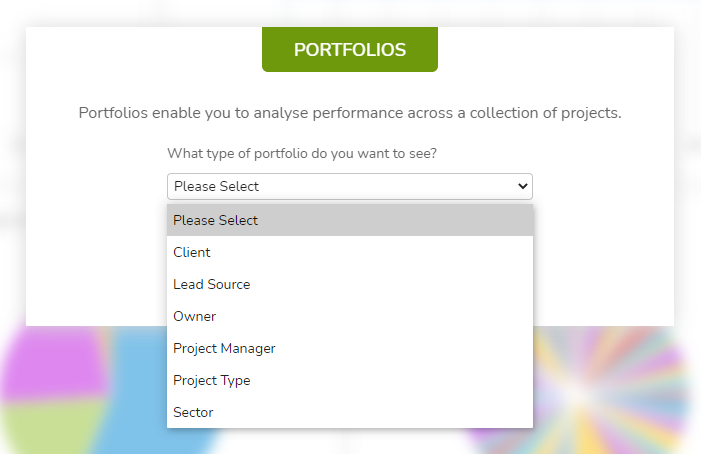 Your portfolio options are:
Client
Lead Source
Owner
Project Manager
Project Type
Sector
Office (If multiple offices)
Business Unit (If multiple business units)
Plus any project, custom dropdown lists
Once you have selected how you would like to view the portfolio, next you will be able to filter the options further to specific entries, depending on the option selected above.
If you select to view by "Client", you will be able to specify which clients projects you would like to include (you can select just one, or multiple)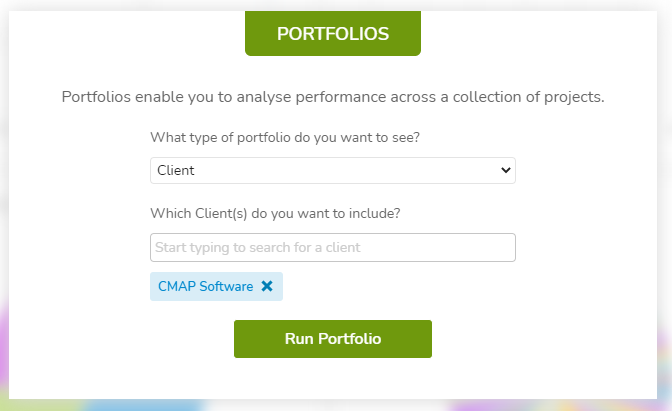 If you select one of the dropdown type options, like "Lead Source" for example, you will be able to select one or more options to filter the projects within the portfolio view on.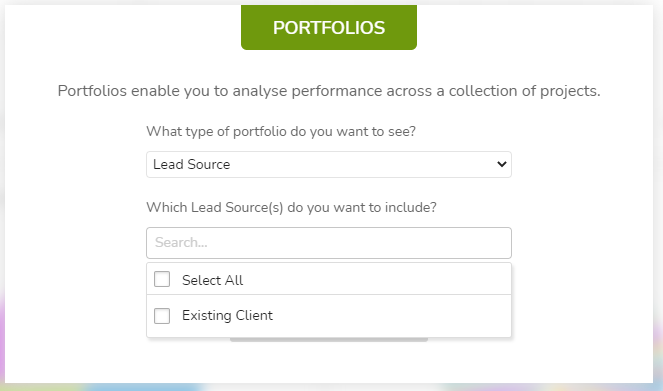 Once you have chosen what type of portfolio you would like to see, and selected your filter options, click the "Run Portfolio" button to view the portfolio configured to your selections.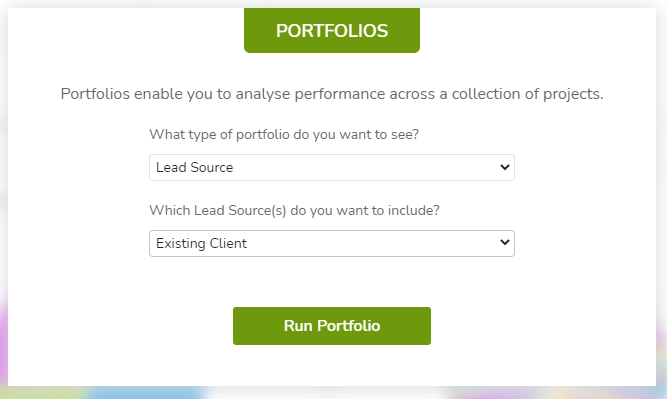 To change the filters or type of portfolio you would like to view, simply click on the underlined filter description at the top right of the portfolio view to open up the option window again.

Portfolio Dashboard
If you feel that you would like to review this particular portfolio regularly, you can save this portfolio as a new dashboard page. Simply click the "Save as Dashboard Page" at the top right hand corner.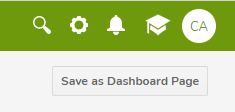 Once clicked, you will be prompted to give your "Dashboard Page" a short and descriptive name. Enter the name and then click "Add Page".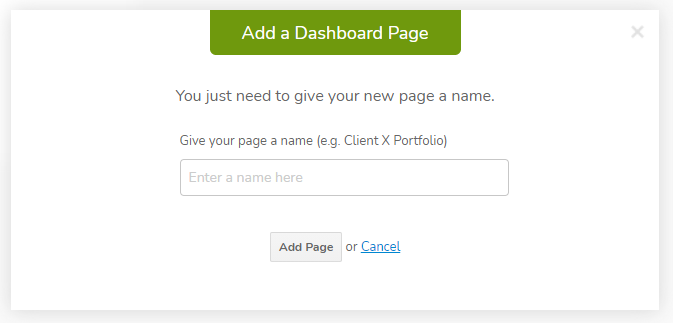 The new "Dashboard Page" will then be available for selection when you next navigate to the Dashboard area.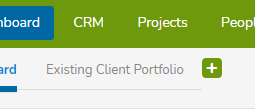 Permissions/Security
Before your users can get access to the Portfolio area you will have to grant them access. To do this you will need to give access to "Portfolios" to the relevant security groups. "Portfolios" is an option within the "Projects" sub section of the security group.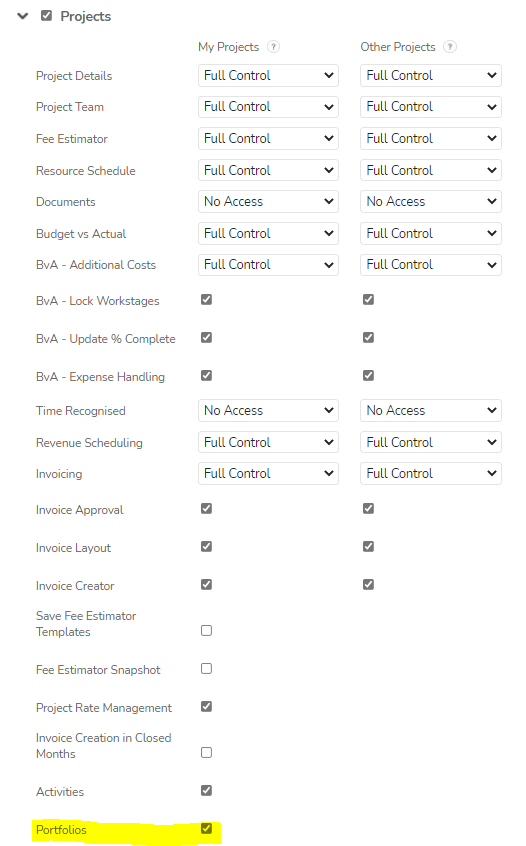 NOTE: If you are on the Pro or Enterprise plan, the layout of the Portfolios Page can be changed using the "Portfolio Page Layout" admin tool, see the guide for full information.