Update Probability
When you win a project in CMap, the probability value is automatically captured in the database. If you need to change this value (e.g. because you do pipeline reporting analysis and the individual that won the project didn't update the field before they won the project), you can use this tool to alter the value in the database.
The "Update Probability" admin tool is found in Admin > Projects > Update Probability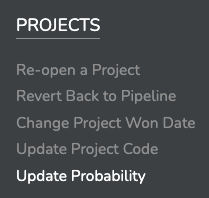 N.B. Your Security Group will need permission to access the tool in order to see it in the menu and access it
When you first access the tool you will see this:

Start by using the "Project" search box to find the project you are looking for:

Once found, the existing probability value will be displayed in the "Probability" dropdown:

You can then select a different probability value from the dropdown: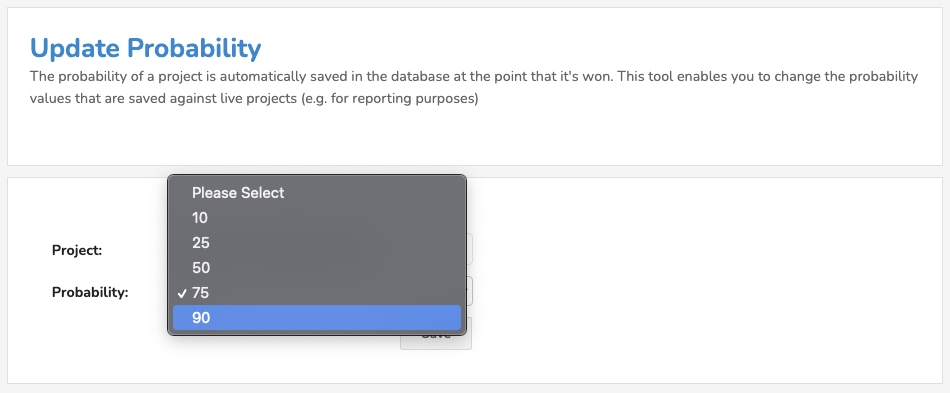 When you're ready, click "Save" and the probability value for the project will be updates in the database.